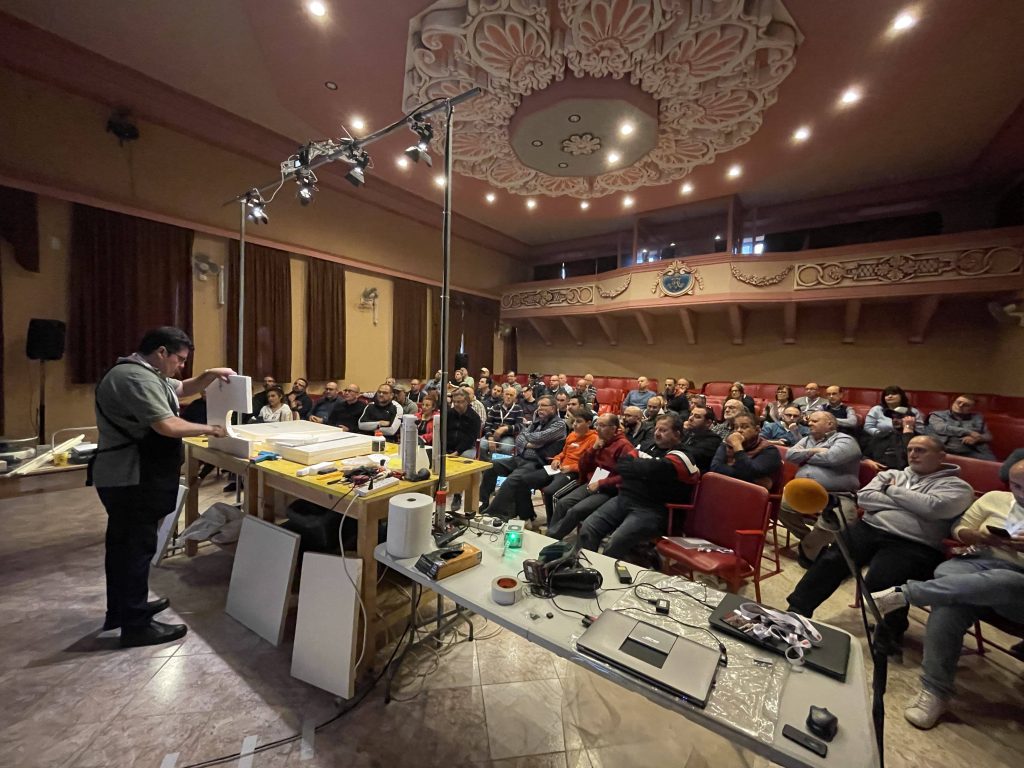 The Association Ghimmanu-El holds annual courses for crib enthusiasts, providing opportunities to share the passion for building cribs. Led by association artists and invited Italian/Spanish Masters, these theoretical courses cater to both beginners and experienced individuals seeking to enhance their crib-making skills. Participants learn various aspects, including conceptualization, design, perspective rules, and techniques such as plaster, expansion foam, and polystyrene for creating landscapes.
The courses also cover topics like vegetation, scenery creation, figure placement, and foster reflections on the artistic, traditional, cultural, and religious significance of cribs. While participants cannot create their own crib during the courses, they observe the practical demonstrations by masters, gaining valuable knowledge and guidance for future crib construction. Additionally, limited intensive and practical courses are offered in the following summer, allowing participants to create their own nativity scenes.
The courses are conducted at the association's headquarters in Għajnsielem, as well as in various towns and villages in Gozo and Malta.